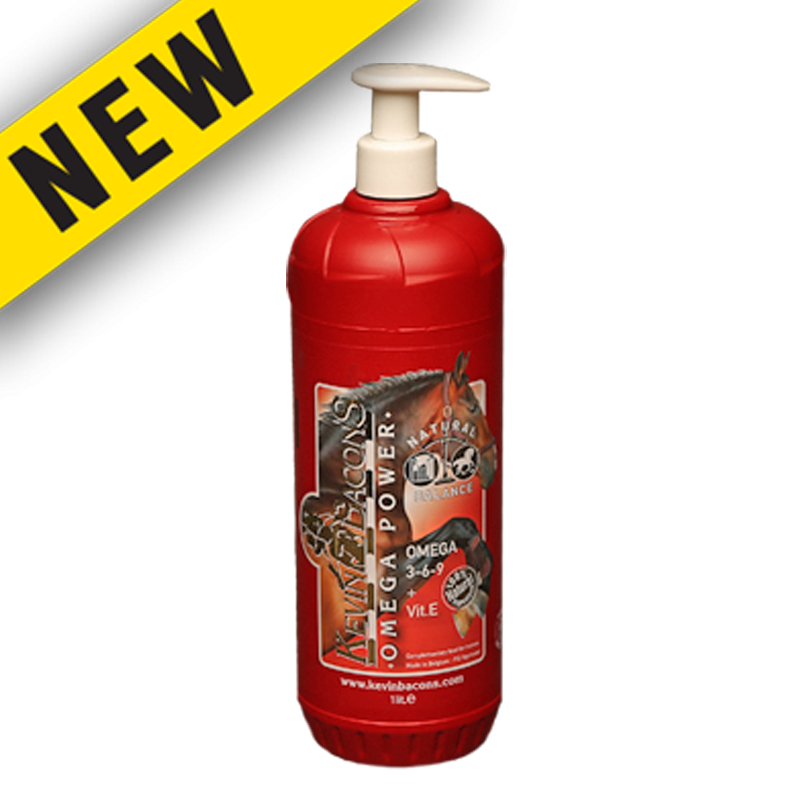  
OMEGA POWER for all equestrian disciplines!
OMEGA POWER is a complete, very appetising, concentrated liquid supplement containing all the omega 3, 6, and 9 that horses need not just for their daily metabolic balance, but for sport performance as well.
OMEGA POWER:
– helps to maintain physical performance.
– participates in maintaining general energy levels, vitality, and good health.
– contributes to cardiovascular health.
– supports joint function.
– helps to maintain good hair quality and a healthy skin.
– plays a role in preventing cellular oxidation.
– prevents omega 3 deficiency.
– is a source of vitamin E (antioxidant).
Dit product is geen stimulerend middel en mag gebruikt worden tijdens officiële wedstrijden.
Recommended dose:
15-30 ml (1-2 soup spoons) once a day, mixed with the feed.
Comes with a metering pump: one pump = 4 ml
May be stored for 24 months unopened in its original packaging; use within three months after opening.