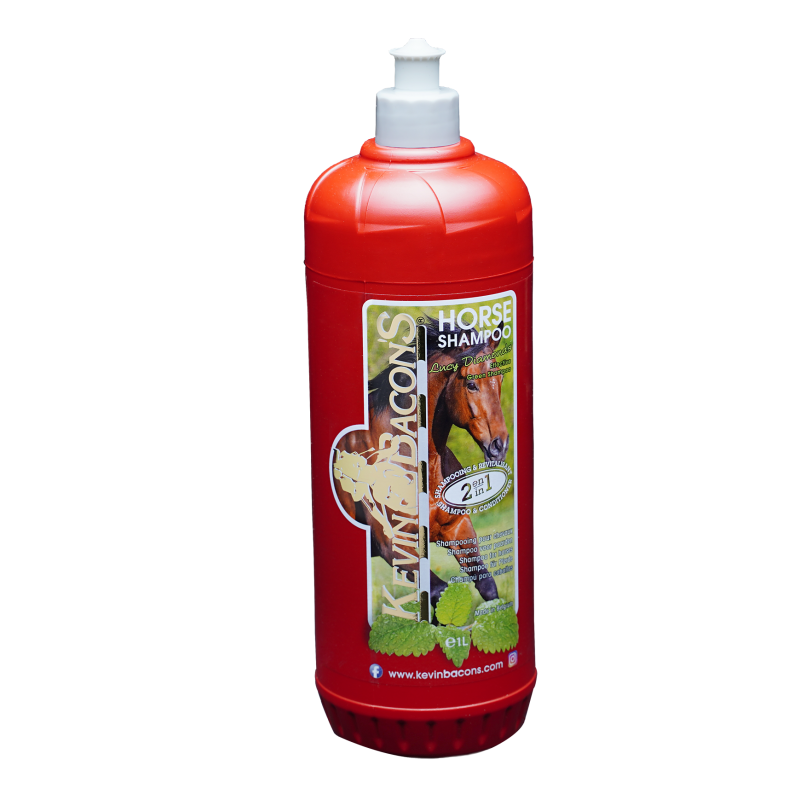  
Lucy Diamonds
EFFECTIVE GREEN SHAMPOO, SHAMPOO AND CONDITIONNER.
LUCY DIAMONDS is a skin-softening protective shampoo for horses with sensitive skins.
LUCY DIAMONDS cleans the skin, coat, mane and tail in depth. It removes all filth and the most ingrained yellow stains, dead skin, and dandruff, even with cold water.
Its unique formula protects against the foul smells that can be caused by micro-organisms.
Mint oil, eucalyptus oil, and Margosa extract give LUCY DIAMONDS its stress-relieving, toning, decongestant, and antiseptic properties.
The shampoo's refreshing fragrance helps to combat stress and fatigue. It thus stimulates and revitalises the horse's body, but also decongests and calms the pain and itching of insect bites and stings.
LUCY DIAMONDS gives your horse a silky, shiny coat, makes untangling the mane and tail easier, and helps to repel flies as the coat dries.
Instructions for use:
Wet the horse's entire body.
Distribute LUCY DIAMONDS over the entire coat, rubbing it in thoroughly. 
Let it act for a few minutes, then rinse.
Repeat if necessary. 
Contents: 1L